Darvilles of Windsor Fine Tea
Darvilles of Windsor is a long-established family business and has been blending and supplying teas for over 140 years. The company opened its first grocery and tea shop in 1860 and since then six generations of Darvilles have continued the tradition – supplying the finest speciality teas.
Tea connoisseurs say you can almost taste the history!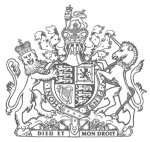 By Royal Appointment
Darvilles has had the Royal Warrant for over fifty years, which is a mark of recognition for companies who are regular suppliers to the Royal Household.
The Warrant, granted by Her Majesty The Queen, was first awarded to Darvilles by King George VI in 1946 – in recognition of quality and service.
Feature Advantage and Benefits of Darvilles of Windsor Tea
Darvilles carries the Royal Warrant and is supplied to many Royal Houses
Highest quality tea controlled from plant to pack
Long established British company with UK packing facilities
The tagged and envelope bags do not have a metallic staple, and are environmentally friendly
Both the bag and envelope are made from paper environmentally friendly
The quality of Darvilles is equal to or greater than anything in the market
As the appointed distributor of Darvilles of Windsor teas to the Maldives and the UAE, get in touch with us to enquire about the range.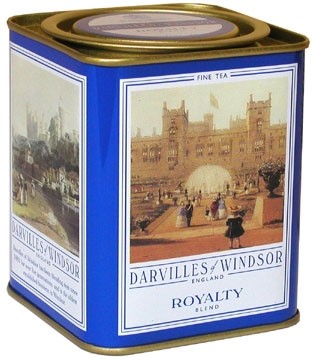 TRADITIONAL TEAS
Available in: 50 Teabag Cartons, 25 Sachet Cartons, 125g Loose Leaf Caddies, plus a Catering range
ENGLISH BREAKFAST – A traditional English favourite. A blend of fine teas from Assam, Ceylon and East Africa. Full bodied and ideal as a breakfast beverage.
ROYALTY ASSAM – A very fine blend of Assam teas, grown in India's renowned Assam region. Rich, malty and full of flavour. Ideal any time of the day.
EARL GREY – The classic oriental blend, lightly scented with Oil of Bergamot. A refreshing tea usually served without milk and sometimes with lemon.
DARJEELING – An outstanding grade of tea from the foothills of the Himalayas. Delicious and delicate, with a hint of Muscat. A connoisseur's choice.
FRUIT & HERB TEAS
Available in: 25 Sachet Cartons, plus a Catering range
RASPBERRY & GINSENG – An energising and refreshing infusion, with an uplifting, fruity taste. Caffeine Free.
LEMON & GINGER – A reviving and warming lemon infusion, with a boost of ginger. Caffeine Free.
PEPPERMINT – A refreshing & soothing infusion, with peppermint leaves. Caffeine Free.
CAMOMILE – A delicate and soothing infusion, to help you relax and unwind. Caffeine Free.
GREEN TEA – A light and delicate blend of green teas with a clean and refreshing flavour.
GREEN TEA & JASMINE – A delicate green tea infused with jasmine flowers to give a light and subtle floral flavour.
GREEN TEA & LEMON – A refreshing and uplifting green tea with natural zesty lemon flavour.
GREEN TEA & PEPPERMINT – A light and delicate green tea, blended with refreshing and soothing peppermint.