A Brief Company History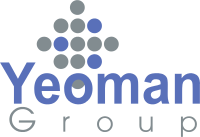 The Yeoman Group was founded in Singapore in 1976, and began supplying the Maldives with items predominately sourced in Singapore.
Tourism was just beginning in the islands and the only gateway to the country was to fly from Sri Lanka so the pioneers of tourism relied on importing practically everything.
Our business grew with the development of tourism, adding new agencies, as the market required them, selling not only F&B items but also construction materials and kitchen equipment. As tourism in the Maldives evolved into a more sophisticated and competitive sector, the Yeoman Group used its expertise and knowledge to source from a wider geographical area.
We began to supply Indian hotels and bonded warehouses in the 1980s, being one of the first companies to open a bonded warehouse in the Maldives in 1996. We set up our own warehouse and cold storage facilities in Dubai in 1999 and opened a South African operation in 2007 to facilitate supplying to the Seychelles, Maldives and Dubai.
Our bonded warehouse has an extensive selection of beers, wines and spirits in Male'. The Dubai operation allows us to take advantage of the UAE's position as a regional trading hub, with competitive rates for air freight. In South Africa, we can source great value quality meats and excellent seasonal fruits and vegetables directly from the farm.
Our advantage lies in the fact that we can source from various locations directly to a customer, therefore delivering quality products from the most convenient location. Simply put, delivering the right product, from the best location, at the right price, and on time. Focusing on excellent service and timely response to customer requests is the corner stone of our business.
The company has continued to expand its operations across the region, stemming from an excellent reputation based on more than 40 years of service, transitioning into a geographically diversified hotel and resort supply company.
Resulting from this growth, we now operate from offices and facilities in Dubai, Maldives and Cape Town, providing excellent customer service, not only within these specific locations, but additional markets including Sub-Saharan and West Africa, Iraq, Sri Lanka, the Middle East and Central Asia.
Our team comprises great diversity and experience, priding itself on having detailed product knowledge coupled with an in-depth understanding of our customers' requirements.
Extensive experience in working with clients in many markets has provided us with the skill-set to tackle various logistical challenges, therefore providing our wide customer base with effective solutions by either air or sea freight.
Yeoman Group
Maldives
From our climate-controlled bonded warehouse, we distribute an extensive range of leading international beers, wines and spirits.
Our professional and experienced Male' based sales team has extensive product knowledge and competencies in running customized brand promotions.
Resort visits are conducted on a regular basis using our boat, allowing us to achieve full market coverage and meet face-to-face with our customers, plus our technical team to regularly service our 150+ draught beer installations.
From premium beers to an internationally recognized portfolio of wines & spirits, our Maldives operation consistently aims to deliver an efficient service that is relied on by our expanding list of customers and brand owners worldwide.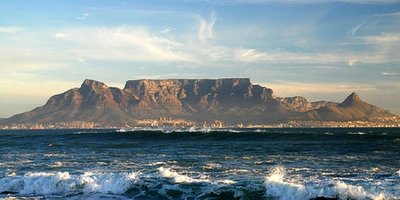 Yeoman Group
South Africa
Our South African operation specializes in sourcing and exporting a full range of food items to the Indian Ocean Islands and the Middle East.
Working from our logistics centre in Cape Town, weekly-consolidated air and sea freight shipments are carried out to an extensive customer list including hotels and resorts, regional importers and wholesalers.
In particular, we export the freshest, best value for money fruit and vegetables grown in South Africa, buying directly from farms and maintaining a perfect cold chain from the field to the customer, and the best quality South African beef, game, pork, lamb and seafood.
The Yeoman Group also has its own in house label Food Frenzy, manufactured in South Africa under license with all our own recipes.  Food Frenzy encompasses a wide range of handmade minibar snack items.
Food Frenzy was created in Cape Town in 2008 and began its life being sold in delicatessens and famous markets within the Cape region. We are now able to bring these great quality boutique products directly to our customers.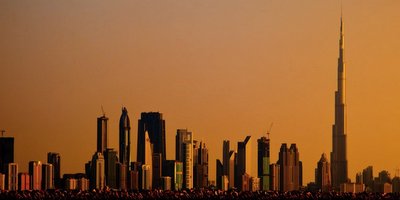 Yeoman Group
Dubai
Taking full advantage of Dubai's excellent air and seaport facilities, a wide range of products and equipment are consolidated and shipped throughout the Middle East, Central Asia, Africa and the Indian Sub-Continent.
With offices, freezer & chiller facilities, plus temperature-controlled warehousing, the operation supplies fresh fruits and vegetables, frozen meat, seafood, poultry, ethnic products and dry foodstuffs, plus specialized delicatessen items.
In addition, the Dubai operation supplies a number of exclusive agency items to both its Maldives and Seychelles customers.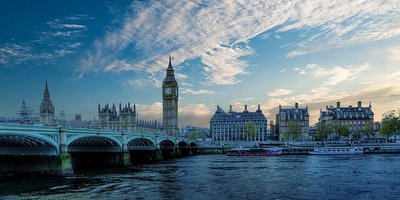 Yeoman Group
UK
Our European operation specialises in being a one-stop shop for everything a hotel in a remote location could require.
We have established a partnership with the world's largest cruise ship supplier to provide in a single shipment frozen, fresh and dry goods by air and sea. This approach is perfect for a customer who wants great value, one invoice and simple sourcing with timely logistics.
It's particularly interesting for larger resorts and groups in the Maldives with good storage facilities who want to avoid additional cost of buying in Malé.