Quality Meat, Poultry and Cold Cuts from South Africa
Yeoman Group proudly supplies many resorts with quality meat, poultry, cold cuts and game from South Africa.
In addition to premium beef, veal, pork, duck and chicken, we can source game unique to South Africa such as ostrich, springbok, kudu and wildebeest.
We supply a wide range of sausages to various recipes and weights, and can also produce tailor-made beef burger patties (to your, or our suggested recipes). Our extensive selection of cold cuts includes salami, pepperoni, Black Forest ham, pancetta, prosciutto, Bresaola (smoked beef – air dried), chorizo and Mortadella to name a few.
We can also supply the famous South African delicatessen snack item – biltong – sliced or whole in vacuum packs.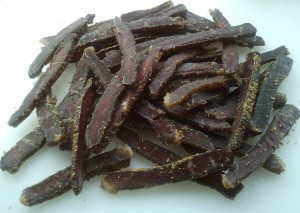 In addition, we supply premium beef from Chalmar, one of South Africa's leading producers. Chalmar beef can be found at top restaurants such as
Rust en Vrede
,
The Test Kitchen
and
Nobu at One & Only Cape Town
.
We also supply Karoo lamb, known for its superb taste and texture – those in the know say it's the best in the world!
What's more, we can individually butcher cuts to your requirements for ease of handling and to avoid waste. For example, if you want individual 'cryovaced' steaks of any weight, or French trimmed rack of lamb, or any cut that will save time and wastage, we can supply these and more.
All beef, veal, lamb, game and poultry items are Halal certified
Airfreight Lead Time
4-6 days for cargo preparation including documents and inspections. With daily flights from Cape Town to Male' we can arrange the delivery date to coincide with your supply dhoni.
Seafreight Lead Time
7 – 10 days for cargo preparation including documents and inspections. Sailing time from Cape Town to Male' is 35 days. You will receive your own colour-coded professionally packed boxes within the shared container for ease of collection, and documents will be consigned to individual resorts for clearing convenience.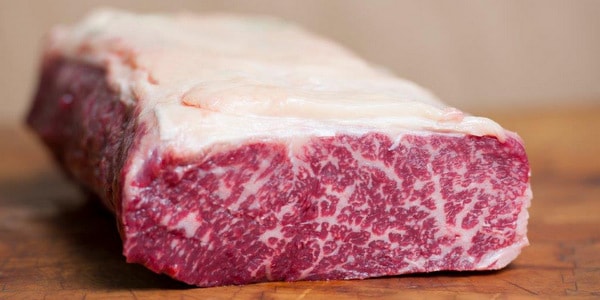 World Class Wagyu Beef
Platinum Wagyu Beef with marble score 7-9 (aged minimum 14 days) available now!
Cattle are grown slowly on a natural diet of field hay, silage and sun-ripened corn, without growth stimulants, antibiotics or animal by-products.
All our Wagyu Beef is fully certified and can be traced back to the farm.
Chalmar – A Proudly South African Beef Brand
Chalmar beef is known for superior quality, tenderness, and a satisfying taste experience. Its fully integrated feedlot and abattoir allows for production of top quality beef adhering to scrupulous hygiene conditions, humane handling of livestock, and unsurpassed service to customers.
The Facts
This beef originates from specially selected animals.
Animals are fed the highest quality grain products for a specific period.
South African grainfed beef has as little as 13% fat (USA 30-35%).
Animals are fed specifically to provide lean meat so minimal trim is required.
Scientific feeding practices attribute to a pleasurable and consistent eating experience.
Management practices are in line with guidelines to ensure animals are not subjected to undue stress or excitement known to impact on eating quality.
The South African feedlot industry produces ±75% of all beef in the country.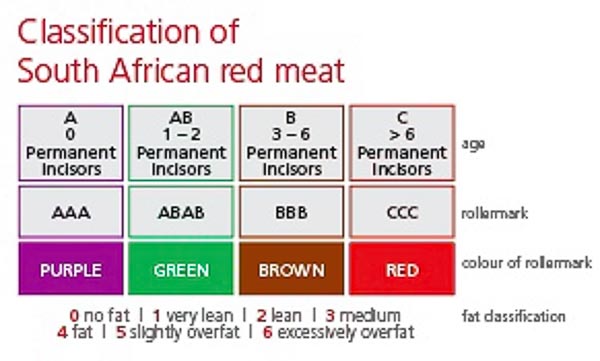 Beef Grading South African Style
The South African red meat classification system only allows for classification of meat based on age and fat covering. Other attributes like for example tenderness, consistency and overall quality of product is not guaranteed by a certain class of meat.
SA Feedlot grain-fed beef, however, guarantees tenderness and taste as well as the degree to which they are met consistently.
Because SA feedlot grain-fed beef originates from specially selected animals fed only a nutritious diet of the highest quality grain products for a specific period, it is more likely that a more pleasant and a more consistent eating pleasure can be guaranteed regardless of the grade of the animal.
Your consistency of eating pleasure is thus more guaranteed by how the animal was cared for and fed, for example grain fed animals, than by the grade, i.e. age of the animal.
Game Meats Direct From South Africa
Yeoman supplies the highest quality game meats direct from South Africa, including:
Kudu
Ostrich
Springbuck
Wildebeest
Gemsbok
South Africa has the world's largest game ranching industry for privately owned game. Our game is not only low in fat and cholesterol, but high in vital nutrients like B vitamins, iron and phosphorus. All the animals are hunted sustainably and are naturally resistant to disease and free from artificial antibiotics and steroids
Our game has such a wonderful flavour and tastes great on the grill. Shipped from Cape Town via air or sea freight, why not add some game to your next meat order! ​