Tiger Beer – Roaring Since 1932
Tiger Beer, boldly inspiring people everywhere to uncage the tiger inside them since 1932. A bold lager, born and brewed in the heart of Asia through our tropical lagering process. Tiger Beer's uniquely refreshing and full-bodied flavour is enjoyed in more than 70 countries.
Yeoman Group is the Maldives' exclusive importer and distributor of Tiger beer. We have bottles, cans and draught beer to suit your resorts' needs and can supply POS materials such as bar mats, coasters and glassware.
A lot goes into every bottle of Tiger. The finest malt, hops and yeast. Taste-testing over 10 samples of water every day. Over 200 quality checks. It's all part of a strict brewing process that takes over 500 hours. Little wonder that Tiger has garnered over 50 accolades to date.
Get in touch today to find out how you can 'Uncage the Tiger'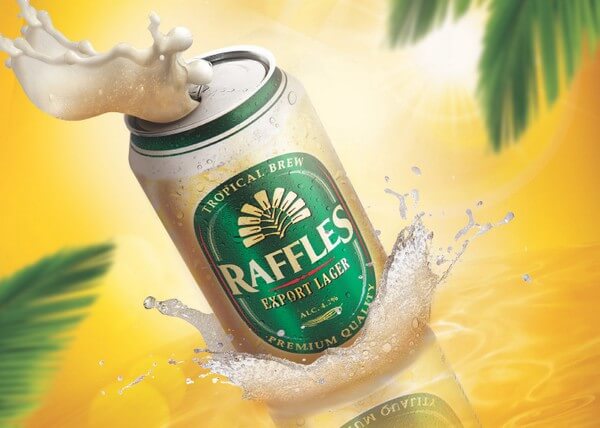 RAFFLES – Premium Export Lager
Raffles 'Tropical Brew' premium quality export lager is brewed by Heineken in Singapore, using only the finest quality hops and malt using a unique lagering process and advanced brewing techniques to yield a refreshing crispness.
Best value for money beer in the Maldives !
Now available in convenient 330ml cans.
Available for immediate delivery from our bonded warehouse.

Contact Us  today for a quote.