JOSEP MASACHS CAVA GRAN PALAS
The Masachs family has been cultivating grapes in Vilafranca del Penedès since the early 1900s.
Although the founder Josep Masachs and his son produced very limited amounts for personal consumption only, his grandson had a vision. In 1977 he decided his forefathers' superior quality Cava should be made available to a wider audience, both within and outside Spain.
Demand for Masachs Cava grew exponentially and the family had to relocate to the bigger premises it occupies today, in Torrelles de Foix.
Masachs remains loyal to its Mediterranean roots and to the environment. Its commitment to ecology has led to the building of a purifying plant and the use of recyclable containers and packages.
Now available in 'picollo' 187ml and 'demi' 375ml bottles.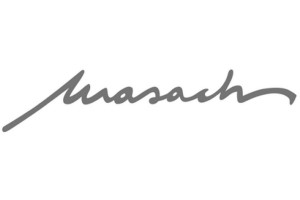 RESSò Red & White Wines
Wine Spectator best value Spanish Wine 2016
These wines were awarded Spain's Best Value wine award 2016. Available in red and white in both 750ml and 187ml options, our small 'picollo' bottles are the perfect solution for your mini bar selection.