UNORTHODOX
A unique take on traditional Kosher wines, proudly produced by Zandwijk, Paarl, South Africa
With a proud history dating back to the seventeenth century, the farm has been diligently restored to recapture its 300 year old history. Nestled on the SE slopes of Paarl mountain, the vineyard enjoys a superior terroir, which contributes towards captivating the delicacy and complexity of both red and white grape cultivars alike.
Merlot Cabernet Sauvignon (abv.14%) – 62% Merlot, 38% Cabernet.
Deep brilliant ruby red fruit and berries with a hint of vanilla. Full bodied, wooded, well balanced.
French oak was used for 7 months in the Cabernet Sauvignon and a combination of French and American oak for 7 months in the Merlot.
Complements a wide range of dishes, especially red meat, stews and chicken.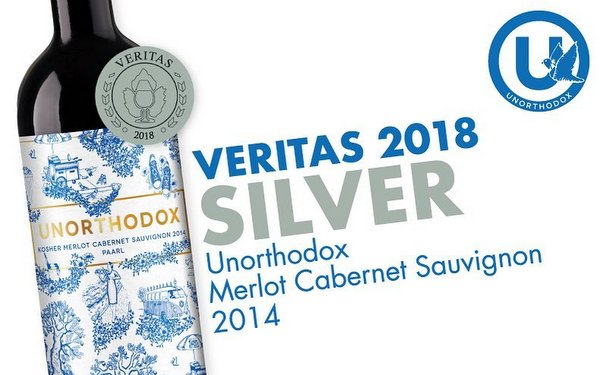 Sauvignon Blanc (abv.13.5%)
Very light straw with a slight green hue, grassy and tropical fruit flavours; dry unwooded wine with crisp acidity and a well rounded fruity mid-palate.
The wine was left on the lees for two months, racked and filtered prior to bottling.
Will complement fish and chicken dishes.