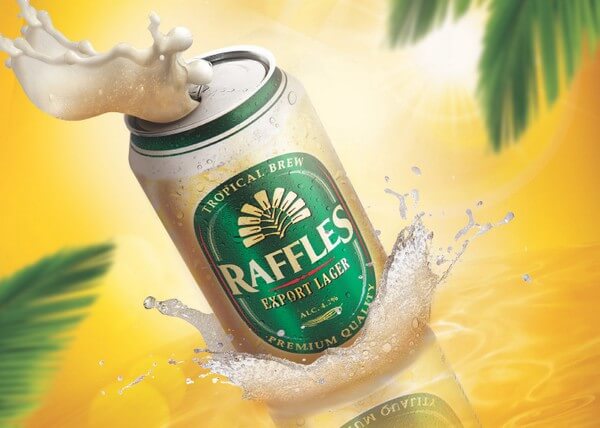 The best value for money beer in the Maldives, now available in 330ml cans, exclusively from Yeoman.
Raffles 'Tropical Brew' premium quality export lager is brewed by Heineken in Singapore, and is available for immediate delivery from our bonded warehouse.
A clear golden pour, a modest ester aroma with fresh sulphur notes, flavours of toasty corn and cereal, punctuated with bright citrus and a mild bitter finish for a true thirst-quenching kick that you can depend on.
Raffles Export Lager is brewed with the finest quality hops and malt using a unique lagering process and advanced brewing techniques to yield a refreshing crispness.
To order, please email us or phone our Malé head office on: +960 332 0212