Meet Luis Felipe Edwards
Award-winning quality; traditional family values
Do you ever find yourself wishing for more variety in Chilean wines? That you could open a wine list and see something other than the "Big Four?"
As Jancis Robinson says, "Large-scale vineyards and wineries have dominated the Chilean wine scene so far, making reliable, inexpensive but largely indistinguishable varietal wines, the sort that have done so well in the past but rarely entice the adventurous."
There are numerous independent, boutique winemakers in Chile who produce stunning alternatives to the big brands. However, they lack the volume or resources to enter far-flung markets.
Yeoman Agencies is pleased to represent one such winery in the Maldives – Luis Felipe Edwards from Colchagua Valley.
LFE CLASSIC VARIETALS – PUPILLA
SAUVIGNON BLANC – Fresh citrus and pineapple aromas, lively acidity and juicy mouth-feel.
MERLOT – Soft and well-balanced with tons of plummy flavours and a soupçon of oak. Lovely to drink!
CHARDONNAY – Honey and tropical fruit aromas with subtle oak toastiness – clean and persistent.
CABERNET SAUVIGNON – Medium-bodied with a typical nose of cassis and red fruit. Good balance of oak and juicy tannins.
ROSÉ – Expressive floral and berry nose with a touch of spice. Crisp, acidic finish.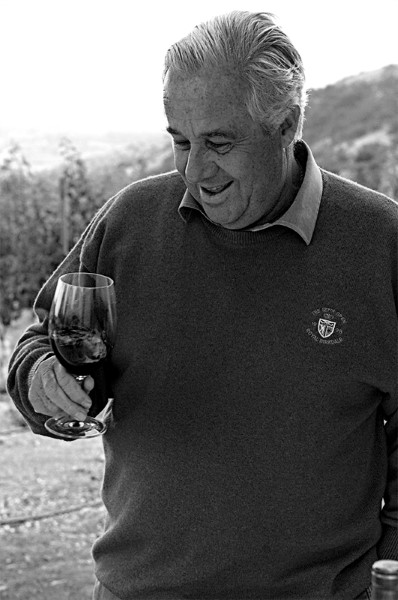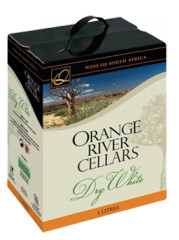 Orange River Cellars
Dry White & Dry Red 5L Cask Wines from South Africa
DRY WHITE – Chenin Blanc/Colombard
A fresh and fruit-forward wine with racy acidity and faint sweet melon aromas. An easy-drinking wine of outstanding quality.
DRY RED – Ruby Cabernet/Shiraz/Cabernet Sauvignon
Deep purple-red, medium to full-bodied, portraying aromas of violets, red fruits and ripe plums. Very smooth.
Paul Jaboulet Aîné
Wines from the Rhône Valley in France
JABOULET 'LES JALETS' CROZES-HERMITAGE BLANC 2012
Bright, intense yellow with a bouquet of ripe apricots, with honey and spice notes. A lively floral palate means this wine is richly balanced with good length and a honeyed finish.
JABOULET 'LES JALETS' CROZES-HERMITAGE ROUGE 2011
Made from 100% syrah. Scents of lavender and violet cede to a smooth, rich palate with notes of blackcurrant, cherry and liquorice. Round and spicy with supple tannins.
JABOULET 'PARALÈLLE 45' CÔTES-DU-RHÔNE 2011
Named after the 45° parallel which runs close to the Jaboulet cellars, traditionally considered the beginning of the South of France. This is a value offering from Jaboulet Aîné. Elegant and aromatic, with red fruits blended with spices. The palate is well-structured with rounded tannins, and a final spicy kick.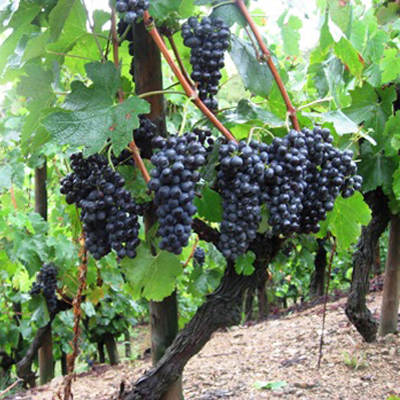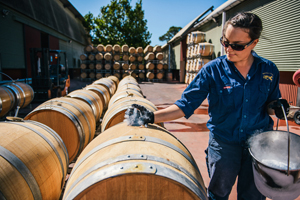 Devil's Lair – the Fifth Leg
Semillon Sauvignon Blanc 2012
Generously flavoured blend that gives both the Semillon and the Sauvignon blanc airplay. Light and dry, with a well-textured palate for anytime drinking and a track of acidity ensuring it doesn't lose its way.
Devil's Lair Fifth Leg Cabernet Shiraz Merlot 2011
Elegant, balanced cedar and cassis aromas, Very cabernet and very classy, with nicely balanced tannins, ripe and smooth. Fruit driven with very subtle oak. Full-bodied and can be drunk on its own.
Rothbury Estate Sauvignon Semillon NV
A wonderfully fragrant nose of snow peas, guava and a little passionfruit. On the palate the wine is medium bodied with an extra degree of complexity from oak maturation whilst maintaining crisp, citrus flavours.
Rothbury Estate Shiraz Cabernet Sauvignon NV
Deep brooding red-black colour. Bouquet rich in dark plums, chocolates and a touch of blackcurrant. Rich in colour, flavour and structure, the opulent fruit characters are supported by classy French oak.
Rothbury Estate Chardonnay NV
Straw coloured with green hues. Intense stone fruit, roasted nuts and white pear aromas on the nose are supported by buttery melon, honeyed fruit and subtle oak characters on a balanced palate.
Rothbury Estate Cabernet Merlot NV
Cabernet Sauvignon provides up-front dark berry fruit flavour and cassis, with soft tannins on the finish providing structure and support. Fleshy Merlot fills out the mid-palate while barrel maturation adds subtle, integrated oak.